Allison is the best transmission when it comes to a 6-speed automatic transmission. In the realm of 5-speed CVT transmissions, Subaru WRX takes the lead. The TR-9080 DCT by TREMEC dominates the DCT transmission category.
In terms of 8-speed transmissions, ZF Friedshafen surpasses all other brands. Hyundai's newly developed 8-speed transmission is currently unmatched. Among manual 6-speed transmissions, the MT82 stands out as the premier option.
This is the trailer of what you are gonna get from this article. Read on for details.
Who Has The Best Automatic Transmission?
When it comes to automatic transmissions, Allison stands out as a leader for its seamless shifting. Also, the factors such as torque capacity, weight, and service intervals make Allison the top choice. Its nearest competitors, ZF Friedshafen and Aisin, come close but cannot match Allison's overall performance.
The Allison 1000, a 6-speed automatic transmission, boasts a maximum torque capacity of 765 lb-ft (2010-2016 model), outpacing ZF Friedshafen's 560 lb-ft and Aisin's 730 lb-ft. Additionally, Allison's weight of 356 lbs that's more than ZF Friedshafen's 235 lbs and less than Aisin's 500 lbs.
Another advantage of Allison is its fluid change interval, requiring a change after 50,000 miles of driving. This is high compared to ZF Friedshafen and Aisin's maximum service intervals of 30,000 and 20,000 miles respectively.
It's important to note that there are various types of automatic transmissions, and different manufacturers may excel in certain categories. However, when considering all factors, Allison's transmission consistently surpasses its competitors.
Who Has The Best iMT Transmission?
The iMT (Intelligent Manual Transmission) is a newly invented variant of semi-automatic transmission. This semi-automatic transmission was introduced in 2020 for the first time. This innovative iMT technology was developed by Hyundai Powertech. (1)
Only Hyundai Venue, Hyundai i20, and Kia Sonet are three models of cars that use this transmission system. As there is no competitor of this transmission, so you can't place it over any other transmission.
The incorporation of an intention sensor boasts smooth and seamless gear shifts. This sensor works with a hydraulic actuator, and electronic transmission control unit in the traditional manual gearbox.
By analyzing driving conditions, the intention sensor, attached to the gear shift lever, detects the driver's intention to shift gears. And the actuators and software work together to simulate the action of a clutch pedal, making iMT a clutchless transmission system.
Who Has The Best CVT Transmission?
Subaru WRX is considered the best CVT transmission for overall performance. It's a popular choice for enthusiasts who value performance and speed. Its CVT transmission provides smooth and efficient operation that contributes to the overall driving experience.
When it comes to longevity, Toyota is known for producing reliable and long-lasting transmissions, including their CVT transmissions. They have been used in several Toyota models, including the Corolla and the Prius, and have a reputation for being durable and dependable.
Honda is also a top choice for those looking for a reliable vehicle, and their CVT transmissions are no exception. Honda's CVT transmissions are known for their smooth operation and efficiency, which adds to the overall reliability of their vehicles.
Who Has The Best DCT Transmission?
The TREMEC TR-9080 DCT transmission is a top-performing dual-clutch transmission specifically designed for the Chevrolet Corvette C8 Z06. With 8 speeds, it surpasses the typical 7-speed dual-clutch transmissions found in vehicles like the Lamborghini Huracán Performante and Mercedes-AMG GT.
The TREMEC TR-9080 DCT stands out with its lightning-fast shifting speed and special torque converter option, making it the best choice in dual-clutch transmissions.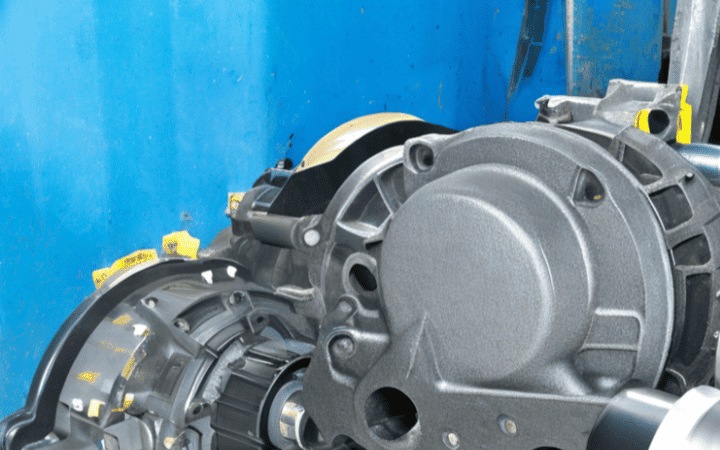 Who Has The Best 8-Speed Automatic Transmission?
ZF Friedshafen has the best 8-speed automatic transmission in the world right now for its smooth and comfortable gear-shifting options. BMW is one of the primary users of this transmission.
General Motors also produces 8-speed transmissions, but they are not as highly regarded. The GM transmission has a torque capacity of 738 lb-ft (1000 Nm), whereas ZF Friedshafen's 8-speed transmission has a torque capacity of 561 lb-ft (760).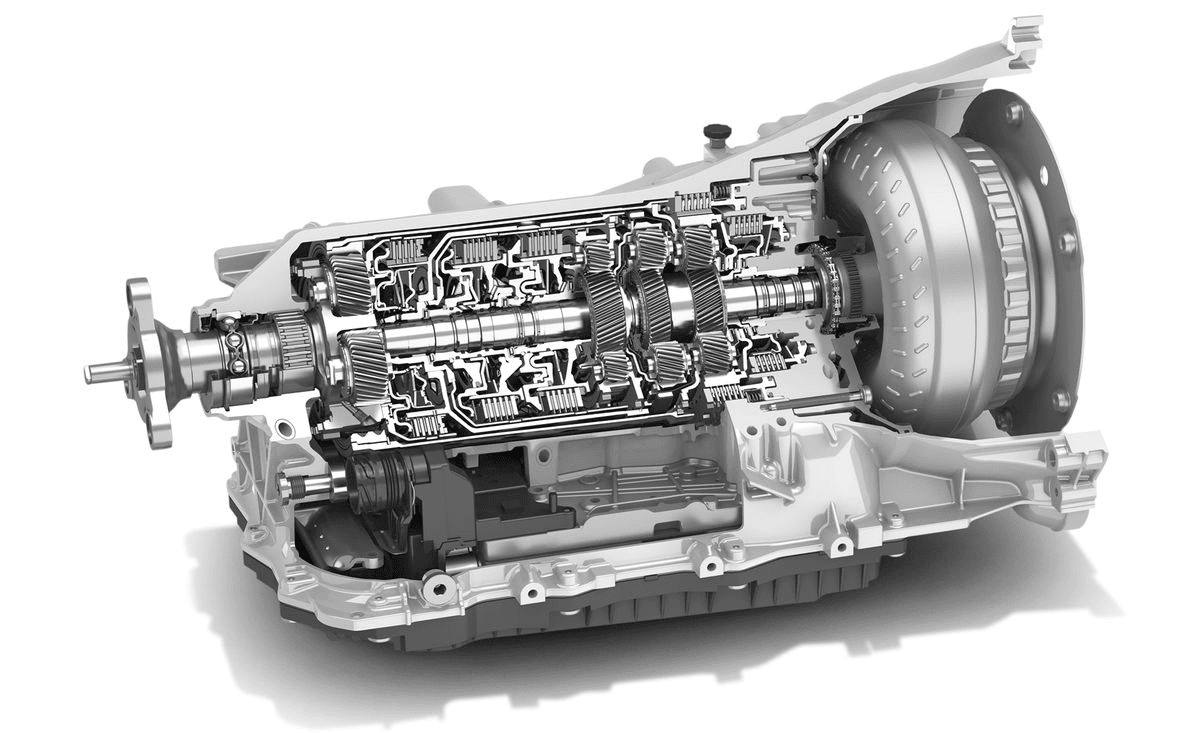 Despite its higher torque capacity, the GM transmission isn't without flaws. Since the release, the 8L90 and 8L45 units have faced criticism due to reports of "shuddering" during light throttle acceleration between 20 and 80 miles per hour.
This intermittent and unpredictable transmission issue has raised concerns among potential buyers, with some reporting severe shuddering leading to hard shifting and violent jerks between shifts.
Who Has The Best 10-Speed Automatic Transmission?
Ford/GM (General Motors) has the best 10-speed transmission for some critical fats including seamless gear shifting. Ford and General Motors (GM) have jointly developed a highly regarded 10-speed transmission.
This transmission is designed for use in larger vehicles, such as the Ford F-150, Lincoln Aviator, Navigator, and others. The GM 10-speed transmission (10R80) offers two drive configurations – two-wheel (rear-wheel) drive and four-wheel drive.
The two-wheel drive variant has a weight of 235 lbs, while the four-wheel drive version weighs 230 lbs. The 10R80 has a maximum torque capacity of 590 lb-ft and a recommended service interval of 150,000 miles.
The closest counterpart to this transmission is Allison's 10-speed transmission (10L1000) compatible with Chevrolet Silverado HD, and GMC Sierra HD. It's significantly heavier at 390 lbs. And it has an approximate 75000 miles service interval.
This increased weight, along with a lower recommended service interval, are factors that contribute to the GM/Ford 10-speed transmission being considered the best option in the market.
Who Has The Best Manual Transmission?
The 2001 Mustang Bullitt GT is known for having one of the best manual transmissions for a seamless shifting experience. This model comes equipped with a 6-speed manual transmission, which provides the driver with greater control over the vehicle and a more engaging driving experience.
The maximum torque capacity of this transmission is 305 lb-ft, which is a measure of the amount of rotational force the transmission can handle. This means that the 2001 Mustang Bullitt GT is capable of handling a lot of power and delivering it smoothly to the wheels.
You can also read what is the best RAM transmission if you have RAM.
FAQs
What Gear is Faster?
Smaller gear is faster. The power output of the engine is influenced by the gears. In first gear, there is maximum pulling power, but limited speed capability. On the other hand, the fifth gear offers limited pulling power, but a wider range of speeds.
Who Makes The Strongest Transmission?
The Chrysler TorqueFlite A-727 makes the strongest transmission in the world. This transmission system is designed to withstand the demands of high-performance engines and heavy-duty vehicles. It is able to transfer a large amount of torque, or rotational force, from the engine to the drive wheels, allowing for powerful acceleration and towing capabilities.
Why Do People Not Like CVT?
People generally do not like CVTs because they are prone to use traditional transmission compared to this transmission. The monotonous engine sound and lack of distinct gear shifts can make the driver feel disconnected from the car, causing a sense of unfamiliarity. This can make it hard for people to get used to CVTs.
Conclusion
Well, this was all about who has the best transmission. However, the word itself for the car components is variable. Depending on your need and overall circumstances this rank chart may vary. However, it's always recommended to consult a professional automobile mechanic to choose the appropriate transmission for your vehicle.
Thanks for your patience!