Right now, Primewell is one of the most successful tire brands that provides top-notch quality items at a reasonable rate.
This single brand has a good name and fame that supplies its items in more than 130 countries. It's natural to be curious about the brand manufacturer after discovering its immense popularity in the world.
So, who makes Primewell tires? In 1951, the GITI Tire company made another big company and name it 'Primewell' to produce quality tires.
To learn about its history, facts, and figures in detail, I'll mention all of them one after another so you can understand them clearly. Here I Go!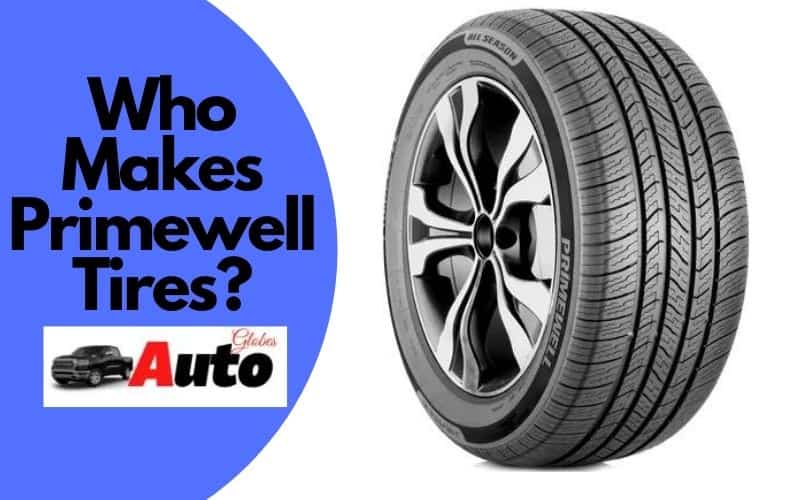 Who Makes Primewell Tires? The Untold Events!
To find a suitable answer for 'Primewell tires who makes them?', you need to look at the main company that made this brand.
What Company Makes Primewell Tire? 
Yeah, the GITI brand has tons of sub-company under its product portfolio to offer off-road, passenger cars, or other required kinds of tires.
Plus, the Primewell company falls into this category along with GT Radial, Dextero, Runway, and so on. So, who makes the GITI brand then? It's a bit complex unless you know the history.
Take a look at the given timeline with important events so you can easily learn the whole thing briefly:
Born in 1951 in Indonesia to produce bike and inner-tube tires (including the Primewell brand).
In 1993, the GITI brand enters China. In the same year, it made a joint venture with Anhui Tire Factory (an independent 3rd party).
It makes proprietary sales and board the business in different locations in 1998.
2 years later the brand made manufacturing facilities in Fujian to provide the latest PCT (Passenger Car Tire) production.
On 2014, the brand declared plans to produce another $560 million in a production plant in South Carolina, America.
The GITI gets the first-ever Automotive Supplier of the Year and Hardlines Supplier of the Year from Walmart USA in February 2016.
Published first factory outside Asia in October 2017.
Facts & Figures
Key Person: The chairperson Dr. Enki Tan and managing director Lei Huai Chin are the main people who owns Primewell tires.
Profit Range: $2.484 billion USD.
Manufacturing Plants: 6 (4 in China, 1 in Indonesia, & 1 in US).
Offices: 11 (China, America, Singapore, Indonesia, Malaysia, Canada, United Kingdom, Germany, France, Brazil, and Dubai).
Number Of Employees: Up to 30,000 employees.
Production Capacity: Around 100 million tires per year.
Headquarter: Singapore. 
Markets Present: Up to 130 countries.
R&D and Tire Testing Centers: 5 (4 R&D including China, the United States, Germany, Indonesia, and 1 Tire Testing Center in the United Kingdom).
Ranking: #11 highest of all tire companies in the world.
Wrap Up
One of the handy things one driver needs for their car is the best-quality tires from a trustworthy brand like Primewell.
Learning about who makes primewell tires is to some people crucial, to have basic ideas for judging a well-known brand in own perspective to avoid getting into mess.
FYI, most folks buy tires from this brand due to its driving comfort, traction, tread quality, and other factors to use well without facing stress or wear.
If you are planning to get tires from Primewell, then focus on quality, budget, performance, and longevity. That are all aspects that will be enough to provide you with an awesome-level ride. Hopefully, this guide is informative and helpful for you to know new things. See You In Next Guide With New Topic!